I have been thinking of posting this for a while.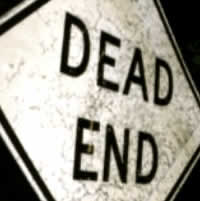 What happens if...
* Geocaching.com dies from bankruptcy, internal argument, legals, server dies etc etc
* National Parks sues .com.au because their bored.
* GCA does actually fold unexpectedly for any or some unknown reason/s.
* add your own doomsday thoughts here...
I know we don't want to think these things let alone have them happen but I feel they need to be discussed so those that have read this thread know what plan 'B' is in any event.
This is a forum. Lets discuss these doomday scenarios that could threaten out sport / hobby / activity.
I would suggest that the forum moderators / management retains the right to delete this thread, edit comments and or veto certain topic areas that may be to sensitive. If in any case you should receive the courtesy of a PM explaining why.
Sharp pencils,
The Bronze.