I like to crochet, and I like a challenge (sometimes!!).
I have made some specialised pathtag bags for quite a few ACT cachers as well as for a few cachers further afield.
See this link for more information:
http://forum.geocaching.com.au/viewtopi ... 06&start=0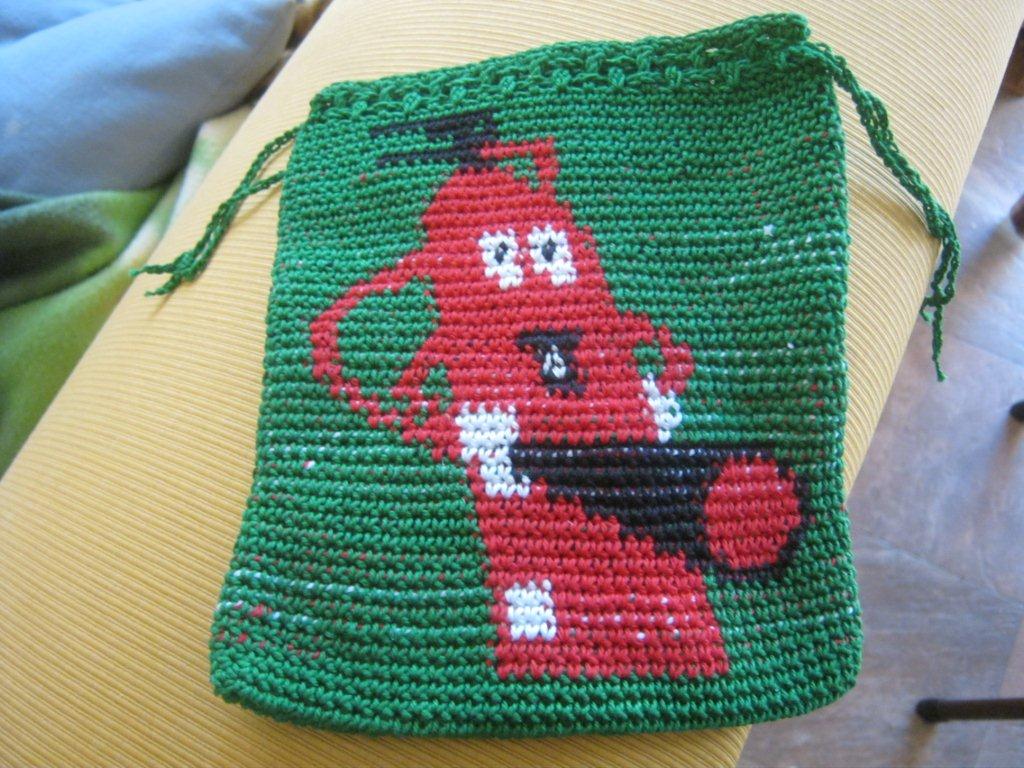 For Firesafe.
For RogerW3.
This service is usually FREE, but I do occasionally have to charge a small fee to cover postage only. Of course, I do love pathtags, especially signature tags.



I do not guarantee to be able to make what you ask for. Sometimes it's a bit difficult to translate an avatar or pathtag image into crochet. I am happy to have a go. Oh, and by the way, my husband, Black Bunny, does a lot of the pattern design to get your pictures to fit into a cross stitch sort of pattern grid and to reduce the numbers of colours involved, so don't torture him if you don't have to.

All that being said, would anyone like a pathtag bag made for them? You would have to give me your postal address at some point or come and collect the pathtag bag from me.

If you are interested, please send me a message.
Wendy
P.S. I do crochet 'generic' pathtag bags with other patterns or no patterns, or stripes, in between 'proper' jobs, so if you want a pathtag bag but do not require a logo on it, message me with colour preferences, and I can just send you a pathtag bag from the considerable pile already made. I also make pathtag bags for other purposes, if that makes sense. You don't have to put pathtags in it!