Major Sponsor : Cubcampers.
Presented By The
OZ MEGA ADVENTURE COMMITTEE
Welcome to Australia's first ever exciting 4 day progressive Mega Geocaching Adventure.
The event commences on Good Friday 6th April, 2012 till Easter Monday 9th April, 2012.
Starting date for the adventure will be on Good Friday 6th April at the Gundagai Showgrounds , Southern NSW,to set up camp . The campground will be a sea of colour on arrival with banners and balloons, plus as you enter the gates, an Australian Flag will be placed on your car aerial for the 4 days. Registrations will feature at the designated Registration Centre only on Friday and early Saturday morning.
The Registration Fee will include your "Registration Pack " full of surprises and the main "Oz Mega Adventure " game with a minimum $5,000 in prizes. Entries will have all day to complete day one around Gundagai of the 3 day game visiting many historical spots including rare permission from the Police to visit Captain Moonlights cell
Also,a secret location where the US President once worked, the Dog on the Tuckerbox, an historic Magistrates Court, Pharlap's original saddlecloth, the real Dad and Dave statue in the Tourism Information Centre opening extra hours for the event ,plus panoramic lookouts and much more as you discover the secrets of Gundagai. You will be greeted everywhere you travel with local charm and warm smiles as you trek around Gundagai with name tags and car flags attached.
Good Friday dinner will see an array of fish meals and drinks available,conducted by the Gundagai Lions club at the camp site , all at good prices.
The evening entertainment will commence at 7pm featuring an exciting "Australiana Night " on a special stage for the event together with lighting and sound. Sit back in your camp chairs and enjoy a country and western band including boot scooting plus a surprise artist brought in from interstate.
http://www.dogonthetuckerbox.com.au/doc ... -Final.pdf

The Mayor of Gundagai will officially cut the ribbon and open the event. There will be many lucky draw prizes and a briefing of all information of the upcoming days on the outdoor cinema screen.
Gundagai Tourist Information : http://www.visitnsw.com/town/Gundagai/G ... /info.aspx
Easter Saturday 7th April : Late arrivals will have till 10 A.M. to register . All overnighters will pack up their gear and will be staggered during the day on a morning leisurely drive on their exciting adventure to Tumbarumba . The trek and game will take you to the stunning Adelong Falls, and then
Onto Tumut to a Pioneers Cemetery plus many Tumut highlights. Next the game will make the climb towards the Bago State Forest past the home of Apples in Batlow and many areas of "wild brumbies" and Deer.
Saturdays adventure will finally take you to your final 2 nights destination location.
Your home base for two nights is 18 km's from Tumbarumba at the stunning Laurel Hill Forest Lodge.
Check out all the photo's and details here where brumbies graze on the edge of the camp ground
All the website details here.
http://www.laurelhillforestlodge.com.au/index/Home.html
You will enter the complex through signage and colour to an amazing set-up.Marshals will direct you to your camping or lodge parking or " day parking region "for off site teams.After camp / lodge set-up, move to the event hall to be fitted with your personal colour coded and event logo'd wrist band.Relax and enjoy the stunning scenery before dinner and the huge night planned. A large 400 person marquee will be brought in to serve breakfasts and dinners after cooking is done in the industrial kitchen.
Event stages, lighting and sound will be set –up for 2 nights of entertainment.Many surprise guests and speeches plus prize giveaways will occur. The Mayor of Tumbarumba will give a welcome speech on behalf of the shire and a stunning nights entertainment will begin.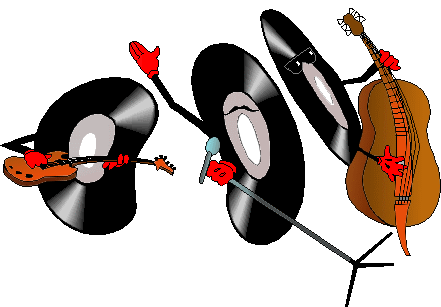 Easter Sunday will commence with a giant Easter Egg Hunt for all the kids.
"The Oz Mega Adventure" game continues to the Southern Cloud memorial, ,then " Paddys River Falls, The Henry Angel Trackhead, Pioneer Womens Hut, a spot where actual dropbears drop and many more picturesque spots between.TUMBARUMBA TOURISM INFORMATION:
http://tumbarumba.com/?gclid=CLDI_vG_4qUCFcSGpAodQiw31Q
Sunday Night:
Your Sunday night entertainment begins at 7pm after dinner .The stage will come alive with a surprise entertainment act,including lucky draws, novelty events and multitude of prizes at the presentations, as well as the $5000 in prizes for the main game.



A large hall will be home for the very popular geocoin and pathtag plus vendor stands.
Two St john Ambulance workers will be on hand and will travel and camp from Gundagai toTumbarumba for 4 days.



Cubcampers will have displays and will be on hand and conduct demonstrations for 4 days.
Cubcampers website:
http://cubcampers.com.au
$95 Per Team Registration Includes:

Free camping for Thursday and Friday nights at the Gundagai Showground.
Your registration pack which will include the "Oz Mega Adventure " game sheets.
Your Gundagai Tourism large gift pack.
Your coloured logoed wristband for Laurel Hill Forest Lodge.
Entry to the Easter Egg Hunt.
All Friday night entertainment.
All Saturday night entertainment
All Sunday night entertainment.
Entry to all lucky draws and special events.
EVENT INFORMATION: GUNDAGAI:
Gundagai Showground is booked From 11.00 AM ,Thursday 5TH April for all early arrivals and event set-up. There are no meals available Thursday at the Showground.
All camping fees at Gundagai Showground are free with your registration.
All registrations and games commence Good Friday and will only take you around the Gundagai region,so late arrivals can complete without any problems.
Bar-B-Q style fish meals and drinks will be available Friday night with all proceeds to local charities.
You will be taken to a few Tourism Information Centres within the game,over time.
You will need to be sitting down on your campchairs by 7 PM for all the speeches, briefings and all the nights entertainment. Sound and lighting experts will camp and travel with the group
All competitors will need to be on their Saturday adventure by NOON.
Mobile phone reception is available all around Gundagai.
There are 542 beds available in motels, an extra 144 beds in cabins, and 37 in pubs. Also plenty of caravan powered sites and camping with the Caravan Parks. No minimum stays required.

TUMBARUMBA:
On arrival at Laurel Hill Forest Lodge , you will be guided to either day parking if staying off camp or the camping area –lodge parking section.
The main event hall will feature Geocoin and Pathtag tables, event information, Committee areas and game entry boxes.
The event hall will close at 7 pm nightly .You will need to seated by 7pm both nights for the entertainment , so best to eat early and be ready.
Mobile phone reception is available at the Laurel Hill Forest Lodge with their own towers.
ACCOMMODATION:
There are 4 possible combinations of your 4 days accommodation. Remember, there are no powered sites at either Gundagai / Tumbarumba event sites.

1/ Free camping for one or two nights at the Gundagai Showround and then camp / lodge at Laurel Hill Forest Lodge at their special discounted prices.
2/ Free camping for one or two nights at the Gundagai Showground and then your own arrangement at Tumbarumba ,which is 18 km's from event site.
3/ Your own private arrangement at Gundagai and then camp/ lodge at Laurel Hill Forest Lodge, at their discounted prices.
4/ Your own private arrangement at both Gundagai and Tumbarumba.
Obviously ,the most beneficial choice and most logical for all reasons if possible is selection NO 1.
All tents, campervans and caravans are welcome at both locations.Laurel Hill Forest Lodge camping and lodge prices will be available in early 2011 which will include breakfast and dinner.
Tumbarumba accommodation includes 110 motel beds available. 50 cabin beds and 66 pub beds.Caravan Park powered sites and camping is available .No minimum stays required

SHOWERS AND TOILETS:
• Two portable shower and toilet semi-trailers will be available at Gundagai and then travel with the adventure to Tumbarumba for all Geocachers five days amenities facilities. These will be constantly serviced by two employees travelling with the group.
• Amenities Info:
http://www.rowsaloo.com.au/index2.html
• COMMITTEE:
• Your OZ MEGA ADVENTURE COMMITTEE IS : The Farmers 5 ..2 Wagga / Youdfindus ..2 Wagga / Mr Coffee and the Coffee Clan..2 Melbourne / The Lucas..2 Wagga
• The Committee now welcomes all your exciting posts of indicative interests. We request your 1/ State travelling from 2/ Probable people attending. We understand their will be many questions ,but at this stage getting to a large indicative tally first is more important to progress to the next stage.

• Please place your intents on this page. Thank you.